Costa del Sol Stag & Hen Transfers
The Costa del Sol is a vibrant and exciting stretch of Spain's south coast, the haunt of celebrities and millionaires; there is always something exciting happening and a party is never far away. Marbella and Puerto Banus are fast becoming a popular destination for Stag and Hens groups looking for a wild weekend of sun and champagne.
Puerto Banus
Puerto Banus, the Spanish St Tropez, famous for its luxury yachts, fast cars and great nightlife. The port is a unique and vibrant hotspot for holidaymakers with numerous bars and clubs open until the early hours.
The famous Linerkers bar in Puerto Banus is one such place where Stag and Hen parties are always welcome and treated to the best service and only a short walk to the Top nightclub Tibu, a great place to end a wild night.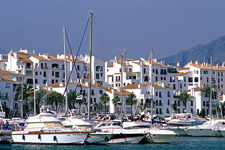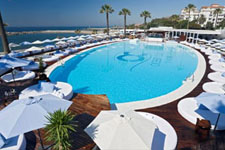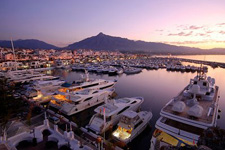 Marbella
Marbella is now the preferred choice of Stag and Hens groups looking for a party in the sun. The fantastic year round sunshine, stunning beaches and vibrant nightlife ensure this area of the Costa del Sol attracts pleasure seekers of all ages.
Nikki Beach, Ocean Club and Buddha Beach are perhaps Marbella finest beachside venues. Luxury sun loungers, fine food, cocktails and music, makes the perfect setting for a Stag or Hen party.